**A BEST SELLER IN HISTORICAL MYSTERIES **

INTRIGUE, ROMANCE AND DEATH IN PARIS
An old lover brings a cryptic letter to Paris, pulling Eddie Grant reluctantly into a treacherous web of intrigue and death -- but giving him a slim chance to find the terrorists who murdered his family seven years before.

It launches him on a dangerous quest through Paris and the Loire Valley for the most valuable piece of Nazi loot that remains missing, a famous Raphael self-portrait from the early 16th century, along with the crates of Nazi bullion that accompanied it -- all intended to finance the Fourth Reich.
Jen Wetzmuller, daughter of his father's World War II colleague in Army Intelligence, arrives in Paris, bearing a letter she found after he father was run down by a car on the streets of Sarasota. Its clues take Eddie from his Paris home to Florida, where he works to solve the mystery, barely escaping with his life. Then it's back home to burrow into the darkest reaches of the German occupation in search of the treasure.

Along the way he and Jen restart the brief, fiercely passionate affair that he abandoned, to his regret, 20 years before Sarasota.

Most of all, Treasure of Saint-Lazare is a novel about Paris.
My Review:
I was excited to receive a copy of the book Treasure of Saint-Lazare by John Pearce. The plot sounded very intriguing and the cover photograph, which features an image of Paris in black and white, is very beautiful.
It turned out to be a decent book but, like others, I was a bit distracted by the writing at times. I had some trouble getting into it because the characters were a bit confusing; I found myself having to reread sections to understand who was saying what. The cast of characters is also quite sizable.
I thought the setting of the book and the intriguing plot (missing Nazi loot, murder and historical mystery) made this a good read and one that I would recommend to others. I am looking forward to the sequel.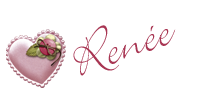 I received one or more of the products mentioned above for free using Tomoson.com. Regardless, I only recommend products or services I use personally and believe will be good for my readers.